Dinogen Online
v1.0.1: Inbox and Friends Added
---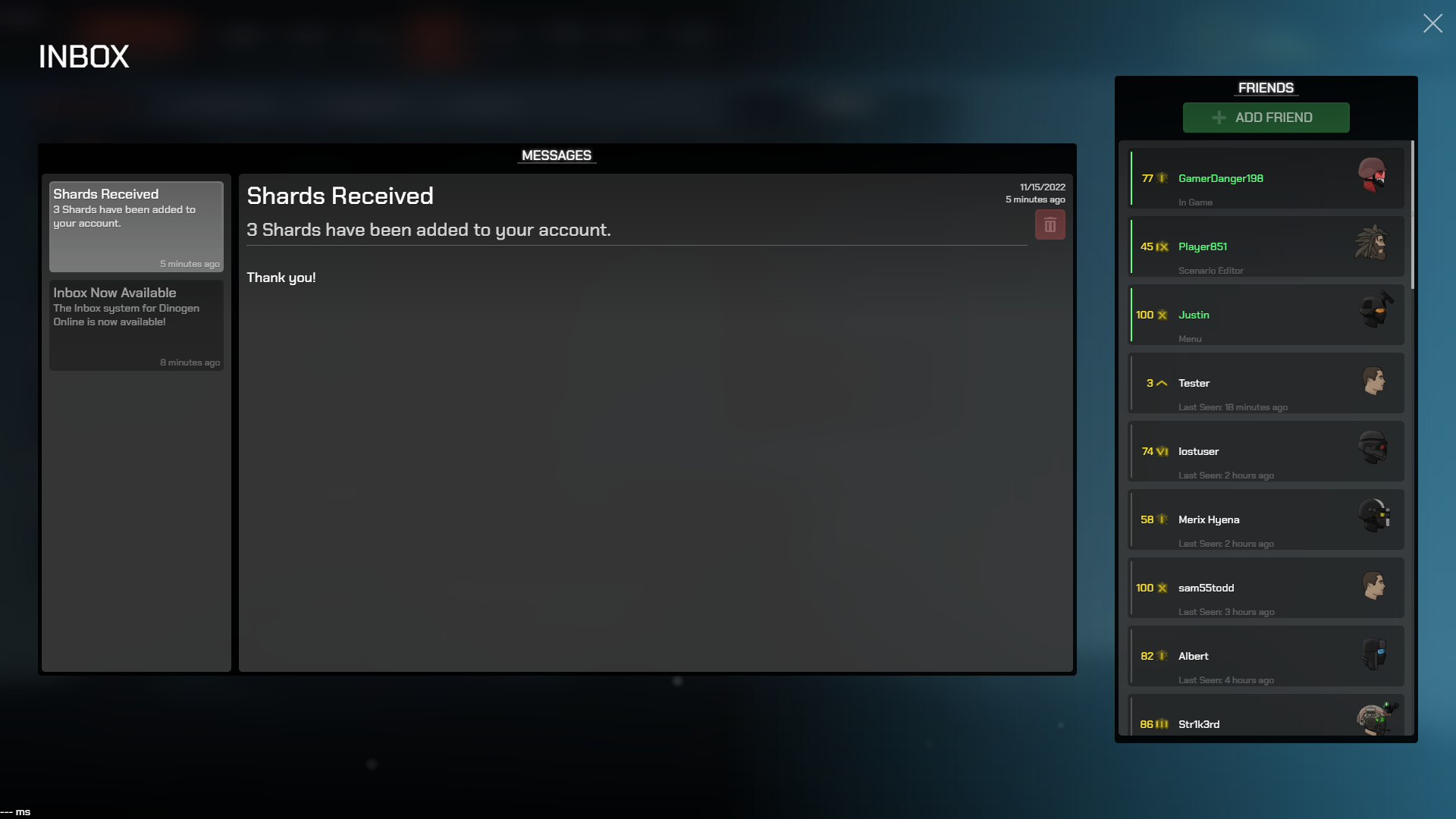 With update v1.0.1 comes the Inbox and Friends system!
Inbox
The Inbox system is a new feature added to Dinogen Online.
It includes both functionality for important update messages and the integration of the Friends system.
Friends
The Friends system allows you to send friend requests to other players.
You can view a friend's current server, game, and lobby to easily join in.
Friends are also indicated by blue text in multiplayer lobbies.

Other Notes
There are also a few other updates included:
Auto Turrets now have limited ammo by default
Slightly increased M2 Browning damage
Updated Survival weapon/attachment costs for Bow and Crossbow
Heavy Airdrop now drops 3 weapons
Mounted weapons in Survival now have limited ammo
Lots of UI and Editor updates!